Binh Duong will relocate thousands of factories and workshops from residential areas to industrial clusters.
According to the plan of the Binh Duong Provincial People's Committee for relocating factories and industrial enterprises operating in residential areas, they will be moved to industrial clusters in the coming years.
The implementation timeline of the Binh Duong province's plan has been carefully calculated for each locality, starting from 2024 to 2030, with the goal of relocating approximately 2,900 businesses and factories out of residential areas.
Specifically, Di An City will carry out the relocation from January 2024 to June 2030; Thu Dau Mot City will implement the relocation from January 2024 to June 2030; Thuan An City will complete the relocation by the end of December 2028; Tan Uyen Town will relocate from January 2024 to December 2029, and Ben Cat Town will relocate from January 2024 to December 2030
Quang Anh CE Co.,LTD provides professional Transformer Substation Relocation services in the areas where businesses and factories are being relocated in Binh Duong province.
Alongside the province's plan to move businesses and industrial factories out of residential areas, Quang Anh CE Co.,LTD introduces professional Transformer Substation Relocation services, ensuring safety, efficiency, and sustainability during the relocation process.
With over 10 years of experience in electrical construction and transformer substation relocation, we commit to delivering high-quality and reliable services to businesses and factories in the relocation areas, including Di An City, Thu Dau Mot City, Thuan An City, Tan Uyen Town, and Ben Cat Town.
Our main services include: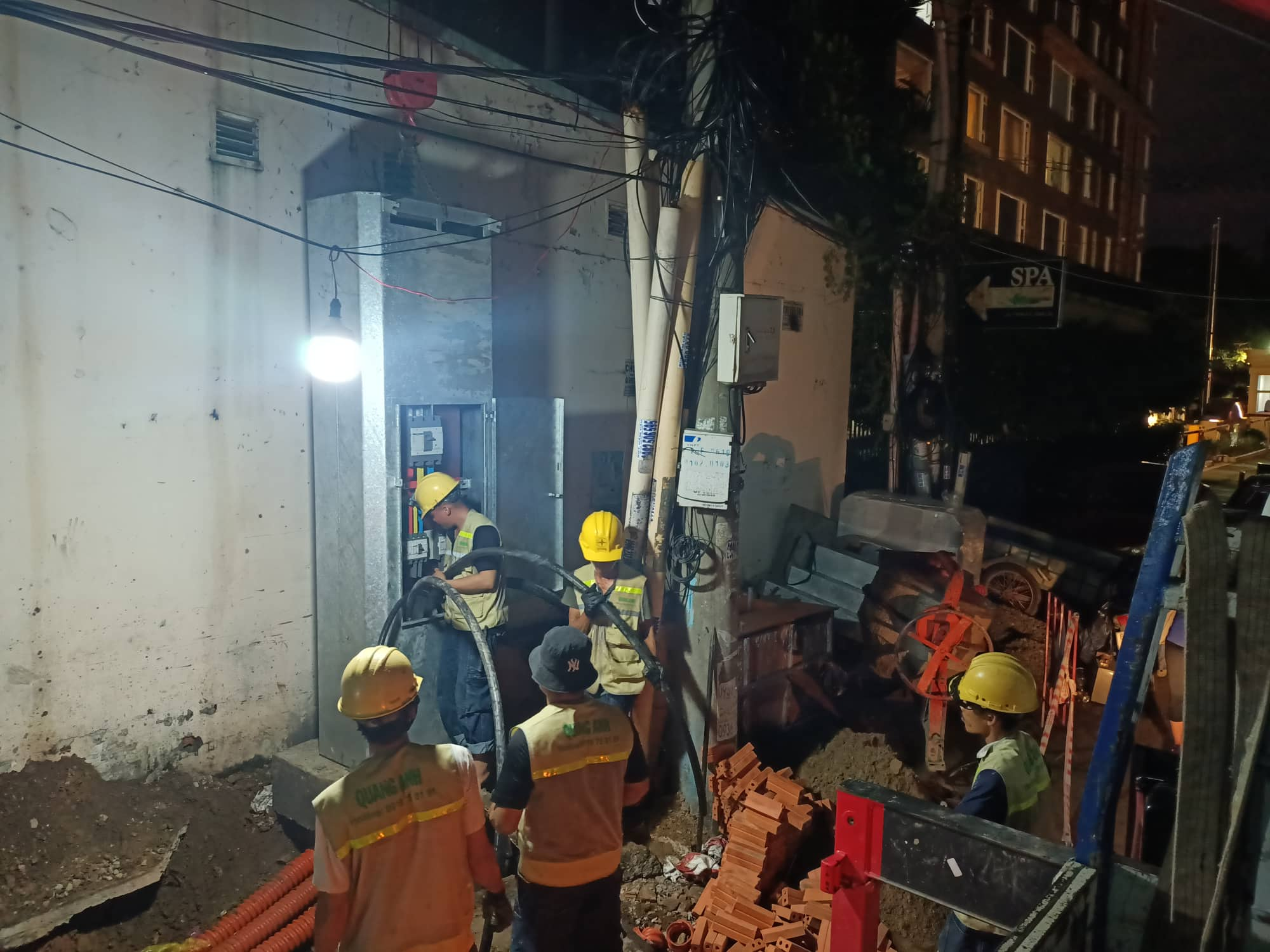 1. Consultation and relocation planning:
Our experienced team of experts and engineers will visit each business and factory in the relocation area to provide consultation, assess technical and geological factors, and develop the most suitable relocation plan. We prioritize listening to our clients' opinions and optimizing the relocation process to minimize its impact on their production operations.
2. Design and construction of new Transformer Substations:
We will design new transformer substations in the industrial cluster areas, adhering to quality and safety standards. The construction process will be carried out by skilled workers, utilizing modern equipment and technology to ensure reliability and efficiency in operations.
3. Relocation of Transformer Substations and electrical equipment:
Our team will carefully and safely relocate Transformer Substations and other electrical equipment from residential areas to the new substations in the industrial clusters. The relocation process will be meticulously planned to avoid any negative impact on the structures and functions of the substations.
4. Inspection and maintenance of Transformer Substations:
After completing the relocation, we will conduct inspections and maintenance of the new Transformer Substations to ensure stable and efficient operations. We provide regular maintenance services and prompt repairs when needed.
5. Documentation and legal support:
We will assist our clients with the necessary paperwork and legal procedures related to the transformer substation relocation. Our legal experts ensure that all procedures are followed correctly, saving time and effort for our clients.
Benefits of choosing Quang Anh CE Co.,LTD:
– Experience and reputation in the electrical industry.
– Skilled and professional team of experts and engineers.
– Utilization of modern technology and high-quality equipment.
– Commitment to meeting deadlines and budget requirements.
– Quick and responsive consultation and support.
– Compliance with safety regulations and standards.
Let Quang Anh CE Co.,LTD accompany you during the transformer substation relocation process, ensuring a smooth and efficient production operation for your businesses and factories. Contact us today at Hotline: 0919758191 to receive the best support and detailed quotation.
QUANG ANH CE CO.,LTD
Office: 41F/22 Dang Thuy Tram street, ward.13, Binh Thanh Dist, HCMC
Hotline: 0919758191
Email: sales@thicongtrambienap.com