SONG THAN INDUSTRIAL PARK 1
1.    Information about the investor of Tsunami Industrial Park 1
–       Name of investor of Song Than Industrial Park 1: Thanh Le Import-Export Trading Corporation – One Member Limited
–       Address:  63 Yersin, Hiep Thanh ward, Thu Dau Mot town, Binh Duong province
–       Phone: (84-650) 3829535
–       Fax: (84-650) 3824112
–       Website: www.thalexim.com
–       E-mail: thalexim@hcm.vnn
–       Certificate of Investment/Business Registration:  Certificate of Business Registration and Tax Registration No. 3700146458.
First issued by Binh Duong Department of Planning and Investment on July 1, 2010 (converted from SOE Thanh Le Import-Export Trading Company No. 4606000006 dated October 23, 1992)
–       Registered investment/business lines:  Invest, build and trade in technical infrastructure of industrial parks, residential areas and urban areas, housing workers.
Trading in real estate, leasing offices, conferences, meeting rooms, organizing conferences, leasing warehouses and factories; Import and export of petroleum; trading of raw materials, fuel and petroleum.
Construction of industrial, civil, technical infrastructure works;…
2.    Information about SONG THAN 1 Industrial Park
–       Establishment Decision: No. 577/TTg dated September 16, 1995 of the Prime Minister
– Investment certificates:
–       Decision approving the detailed planning of the industrial zone:  No. 1444/QD-UBND dated 12/5/2008 by the People's Committee of Binh Duong province on the adjustment of some contents in the detailed planning of Song Than 1 Industrial Park in Decision No. 1199/QD-BXD dated September 24, 2002 of the Minister of Construction.
LAND USE STRUCTURE IN SONG THAN INDUSTRIAL PARK 1
–       Address of the industrial park: ward Di An, Di An town, Binh Duong province
–       Geographical location: 12 km from Saigon Port and Tan Cang, 100 km from Vung Tau port; 15 km from Tan Son Nhat airport; Adjacent to North-South railway in the East, near Song Than station; Distance from the economic-cultural-social center of Ho Chi Minh City. Ho Chi Minh City, City. Bien Hoa 15 km, City. Vung Tau 100 km.
–       Total investment capital: 245.1 billion VND
–       Industrial land area for lease: 139.71 ha. Service land 12,038 ha.
– Nature of the industrial zone: The industrial zone attracts the mechanical engineering, machinery and equipment industries, light industry (textiles, footwear, wood processing …), food industry (beverages …), materials construction materials, warehouses, electricity, electronics….
–       Technical infrastructure: complete
–       Concentrated wastewater treatment plant:  Total capacity 8,400 m3/day and night
–       Year put into operation: 1995
–       Total realized investment capital: 195,527 billion VND
–       Leased land area: 139.71 ha; achieve occupancy rate: 100%
–       Land rental price (for reference):
–       Decision approving the EIA report: No. 352/QD-MTg dated March 29, 1997 of the Ministry of Science, Technology and Environment
3.    Industry attracting investment in SONG THAN 1 INDUSTRIAL PARK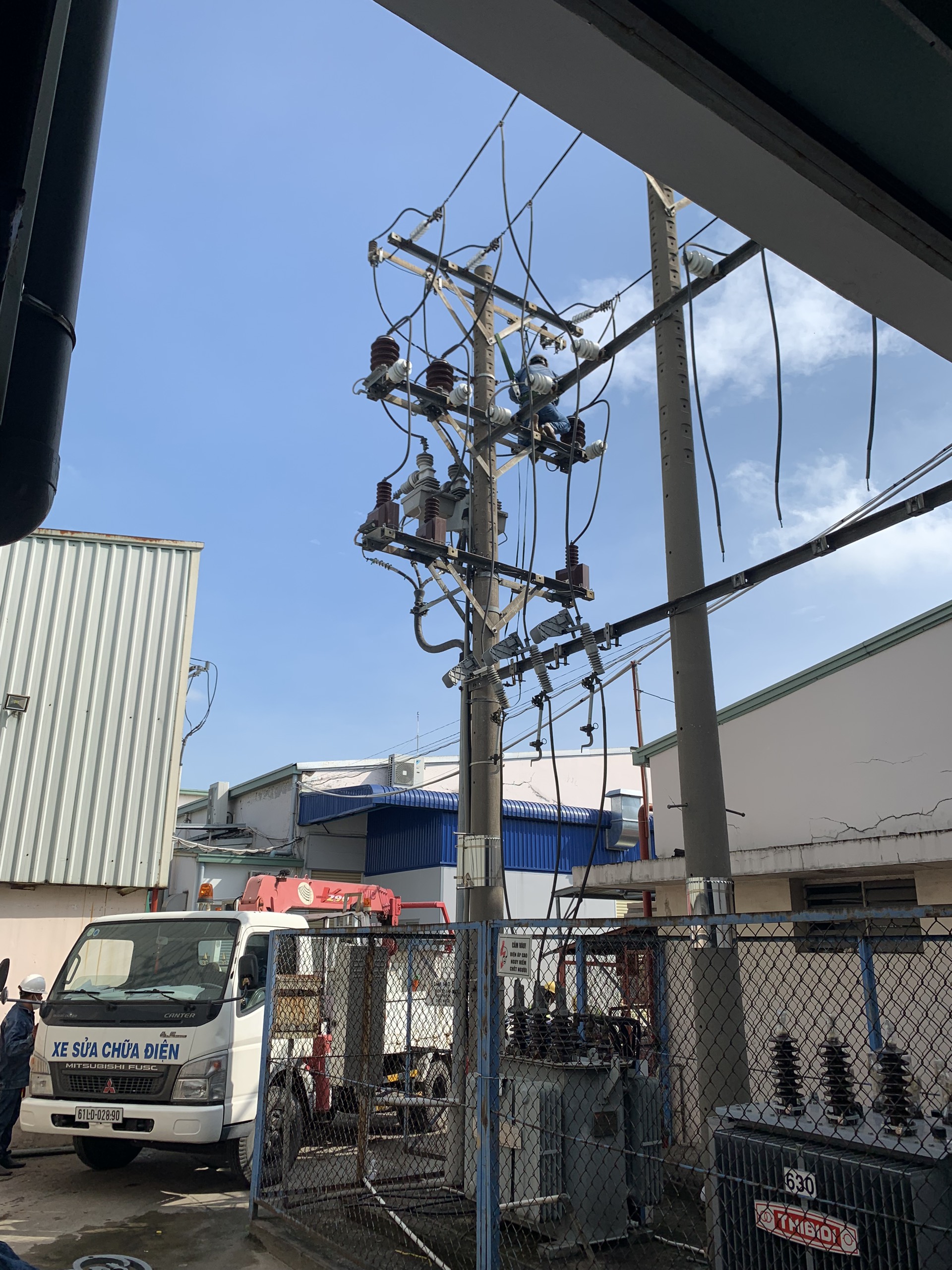 – Mechanical engineering of machinery and equipment, assembly and manufacture of means of transport, construction machinery, concrete and steel construction structures;
– Agro-forestry product processing industry, including: processing rubber, cashew, coffee, animal feed, wood;
– Light industry including garment, electricity, electronics.​
QUANG ANH CONSTRUCTION ELECTRICAL
PROFESSIONAL CONSTRUCTION CONTRACTORS OF SUPPLY STATIONS
If you have a need to build a substation in Song Than 1 Industrial Park, please contact Quang Anh CE Company, we will advise, design the site, plan the location of the substation, calculate Calculating the cost of building substations so that businesses can have the most suitable and optimal choice.
The construction of the substation will be carried out by Quang Anh CE, from consulting, designing, contacting to complete the procedures with the electricity industry to cut off the power, close the power, install the substation and complete the connection, operate the substation. and hand over to you.
QUANG ANH CONSTRUCTION ELECTRICAL  CO., LTD
QUANG ANH CE CO.,LTD
Office: 2nd Floor, I2 Building, No. 236/26 Dien Bien Phu, Ward 17, Binh Thanh District, Ho Chi Minh City
Phone: 028 627 24787  – Hotline: 0919758191
Email: sales@thicongtrambienap.com
Tax code: 0316365712
"Energy saving is an investment for future generations"